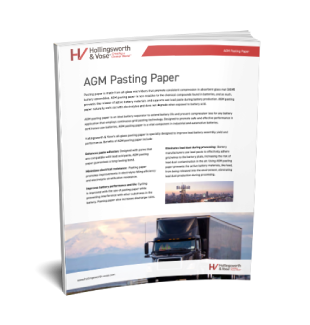 AGM pasting paper is an ideal battery separator to extend battery life and prevent compression loss for any battery application that employs continuous grid pasting technology. Designed to promote safe and effective performance in continuous-use batteries, AGM pasting paper is a vital component in industrial and automotive batteries.
Hollingsworth & Vose's all-glass pasting paper is specially designed to improve lead battery assembly yield and performance.
Learn more by reading our brochure. Please fill out the form to get your free copy today!