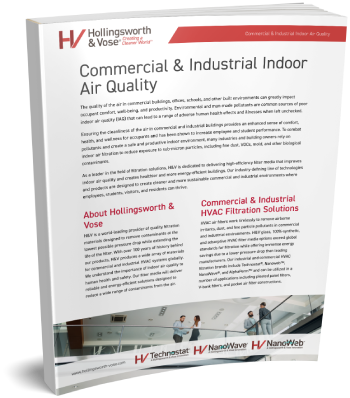 The quality of the air in commercial buildings, offices, schools, and other built environments can greatly impact occupant comfort, well-being, and productivity.
H&V is dedicated to delivering high-efficiency filter media that improves indoor air quality and creates healthier and more energy-efficient buildings. Our industry-defining line of technologies and products are designed to create cleaner and more sustainable commercial and industrial environments.
Please fill out the form to get your free copy today!