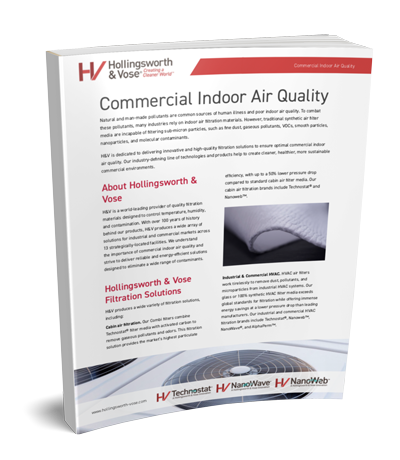 Natural and man-made pollutants are common sources of human illness and poor indoor air quality. To combat these pollutants, many industries rely on indoor air filtration materials. However, traditional synthetic air filter media are incapable of filtering sub-micron particles, such as fine dust, gaseous pollutants, VOCs, smooth particles, nanoparticles, and molecular contaminants.
H&V is dedicated to delivering innovative and high-quality filtration solutions to ensure optimal commercial indoor air quality. Our industry-defining line of technologies and products help to create cleaner, healthier, more sustainable commercial environments.
Please fill out the form to get your free copy today!