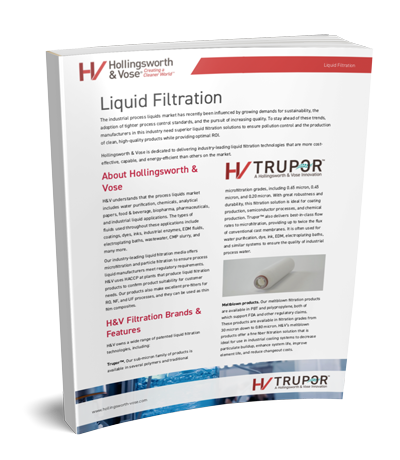 The industrial process liquids market has recently been influenced by growing demands for sustainability, the adoption of tighter process control standards, and the pursuit of increasing quality. To stay ahead of these trends, manufacturers in this industry need superior liquid filtration solutions to ensure pollution control and the production of clean, high-quality products while providing optimal ROI.
Hollingsworth & Vose is dedicated to delivering industry-leading liquid filtration technologies that are more cost effective, capable, and energy-efficient than others on the market.
Please fill out the form to get your free copy today!